Having an International Driving Permit is a legal requirement to drive or rent a car in foreign countries. It is also a UN regulated travel document for your legal safety and ease of travel. You can show this Permit to the local authorities as a valid license permit. Most of the Pakistani's need this permit to drive a car in foreign countries. This permit is valid for several countries except USA, mainland china and Korea. This simply means that this Permit is valid and accepted in all Arab, middle east and European countries. The only thing is you must hold a local license of your home country from where you want to travel.
You must be 18 years or older to apply. No test is required. You just need to add information in easy to fill online application form that will take less than a minute to complete.
Note: When traveling internationally, carry your native, valid driver's license with you at all times. Obey all traffic rules and regulations. Obey all traffic rules and speed limits when traveling internationally.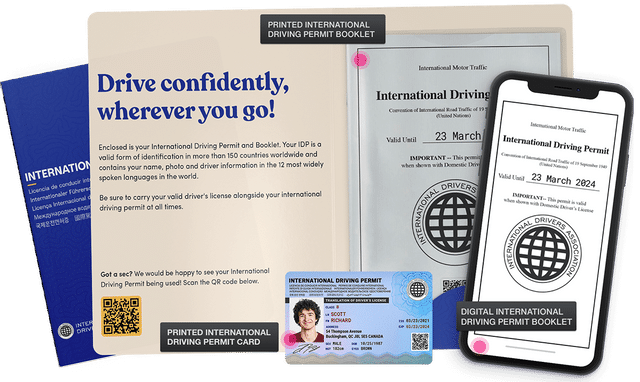 Get Your International Driver's Permit in 2 hours
An IDP is a requirement to drive or rent a car in several foreign countries. It is also a United Nations regulated travel document for your safety and ease of travel. Learn More
Start My Application
Get your Printed IDP + Digital Copy for $49 The digital International Driving Permit is sent in 2 hours and Physical Permit will be sent to your mail address