Do you know that SEO is one of the edge that you can compete over big business competitors ? if you are small business and have few products or service than your competitors then the good news is that as a small business you can make more profits than your competitors. If you aren't a Digital marketing expert then you might be under the misconception that SEO is a simple process that will bring results overnight. Same is the case with so called SEO experts who give fake expectations to their clients just to grab money. Sometimes client also expect you fake goals and demand due to the lack of knowledge and expertise. This is the reason that you must seek for informed and educated decision as SEO is not a get rich scheme that can bring results within days.
"i want to rank my website on Page first for my business".

Small Business owners Expectations
This strategy is not real and will give no sustainable results. May be you get temporary rankings and traffic but this traffic is useless because the real traffic is when you get customers comes to your business. Real success is when they search for particular services and find your website and contact you. They will contact you through your website,call you or will email you for further inquiry. All this process almost take around one year to get Start ranking of your website on Search engines. Even a new SEO expert knows that SEO is the complete digital marketing strategy that take around one year before you get results.
In reality, it's far from simple and requires time,efforts, right techniques and a proper plan according to your business niche. In es of every order to be successful in the long term you must make a proper SEO plan. If you have a new website then you should be patient and observe what your SEO expert is doing. The only thing you can do is to get the plan and ask for the updates for each step they do.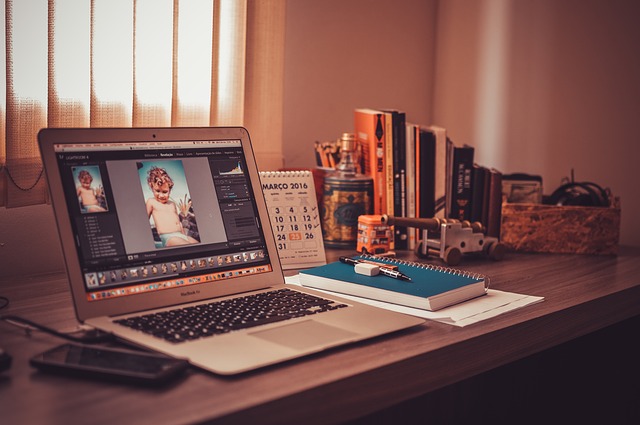 So where do you even start?
Firstly it's important to highlight that this is a basic 12-month plan, SEO can be infinitely complex and you'll want to develop a bespoke plan for every website that you work on. But the points in this article will generally give you a great starting point.
The only way to achieve success for a new website is to put in place a 12 month plan. You have to allow flexibility as over that timeframe, goal posts will change, your available resource will change, your available skillset might change, as well as a hundred other things that might change, so it's important to stay fluid while keeping up momentum. Don't lose motivation just because you didn't achieve everything that you have set out.
So while this plan would definitely be different for every website that is launched, here's a basic 12-month plan to get started with:
Pre-launch Phase
Web speed Speed
In this phase you plan to host your website after selecting your website domain name.If you have a small business then you can buy any hosting that offer unlimited space and 100% up time server.Your hosting cost should not be more than $30 per year at this stage with option to upgrade anytime.
Mobile Version
Mobile speed matters a lot and is one of the most important ranking factors in Search engine ranking. Although you can address this matter latter after getting google analytics update but this will save you lot of time if you do your home work before going live. Google start crawling your website and then start indexing your website within 3 month. Although google has no fixed time but in most case your website will get indexed within 2 to 3 months after you go live.
Image Optimization
Use light weight and real images and should not be more that 20kb in size.Use alt tags to nae your images.Your image must be relevant and free from any copyright. Try to use royalty free images.
Simple and user friendly look
Your website should look friendly and easy to navigate for the user.Use simple fonts and color to get easy reading experience.
First Three Months Plan
This is the stage where your website is ready to go live. This phase comes after your website is completely ready.
Decide your website main keywords and write unique content on those main keywords.For example if you have digital marketing agency then you should write main content on digital marketing trend and it's relative content.For digital marketing you will add benefits of digital marketing to the companies you want to offer.You should write content on SEO, PPC and Social media content. Start sharing your contnet to twitter,Facebook,Goolge plus and others websites so it can give signals to the search engine that your website is ready for crawling and indexing. At least make 10 to 20 main keywords and write content on those keywords.For example if i am offering Digital marketing Services then my top keywords would be like below and we can take idea from google search as well. Just type your main keyword digital marketing services on Search bar and mark the keywords at the end of the bar like below marked figure: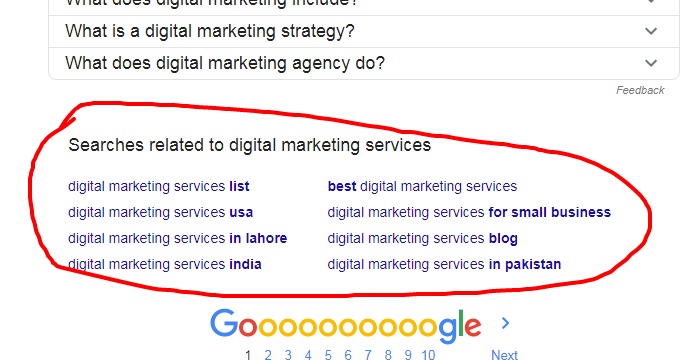 Crawling,indexing and ranking of your website starts with crawling. In this stage you should submit your website to google search console to get your website crawled by search engines and then indexing of your website that will start ranking your website.in this stage Search engine bots will crawl your website after your website sitemap submission to the google.Here is the google official guideline to build and submit your website URL to Search engine console
3 to 6 months of Digital Marketing SEO plan
Content Writing and Marketing Plan:
Focus on Each Type of Digital Marketing
Search Engine Marketing & PPC. Search Engine Marketing (SEM) is one of the most primary types of Digital Marketing that help businesses gain market online via Ads on search engines such as Google, Bing or Yahoo. …
Search Engine Optimization (SEO)
Social Media Marketing (SMM) …
Email Marketing. …
Content Marketing: write content on your own blog and write atleast 10 to 15 articles on Quora. On quora and Yahoo answers you can answer to the questions that belong to your niche to market your content.
All the above steps will speed up the indexing of your website and will help rank for the main keywords. Here our main keyword was "digital marketing services" so that's why we also have to write content on SEO,PPC,SEM, content marketing and Email marketing etc. You can get those ideas by typing same keywords and search engines to explore more deeply. Analyse the top 10 websites and see how they are targeting the market.
Six to Nine Months
Till six month your website will not only be indexed but will also ranked for the keywords. Here you can find what keywords and search queries that users type to find your web pages.
How much time is needed to get my Website ranked on Google and other Search engines?
With millions of new websites each year, it can be difficult to claim your spot in Google, and initially, you have the much-debated Google sandbox to contend with.
There is no fixed time one year or six months as it depends on your business volume and your expectations. if you have a new website and doing well planned SEO strategy then it can take 6 months to get your website crawled and indexed by search engines.After indexing there comes a phase of ranking your website for the keywords.You can measure the indexation and ranking of your website through google webmaster tools and Analytics.
My personal experience is with one website which i created in 2017 and now it's generating almost 10 to 15 leads and i convert at least 5 leads per month that generate 2 to 3 lace per month revenue.The real success is when your website brings real traffic who come to visit your website for a solution and then ready to pay you for the service you provide.
Nine to Twelve Months
In this stage you should start getting results.It depend on your website services that what results you are getting.If people are calling you and filling the form then it means you are getting the leads and people are contacting you to hire or acquire your services.Fro example i am offering writing services and now it has been three years that i am getting leads and converting them to real customers. This website is generating 2000 to 3000 dollars per month directly in my bank account.y website primary target was students and i know that students look for online writing services. I primarily focused on Pakistani students and the student who are studying abroad.
In short, you should plan your strategy according to your business and your customer demands.You should know what customers would type on search engines to know or hire yours services.
The above plan is good for local services based websites with target Paksitani audience.Every business has different requirements and mind set and if you are confused you can Call or whatsapp at +92 312 5334949 to Get Free consultation for your business digital marketing strategy.